Boat Owners Are An Excellent Target Market
Boat owners are individuals who love to live life on their own terms. Boating is a fun hobby that gets you out into nature and engaging with the world around you. Boat owners are highly skilled individuals, who are active, and enjoy connecting with a larger community. They enjoy relaxing and are big on having a healthy work/life balance. Many boat owners are active hunters, fishermen, and outdoorsmen. Other boat owners use their boats to host friends and family while enjoying a beautiful day out on the water. While some boat owners love going on lengthy, challenging adventures around the coasts, upriver, and across the oceans and seas.
Boat owners provide a wonderful marketing opportunity for many industries. They are individuals who prioritize their time and are often out and about. Boat owners are often out on the water. This makes reaching these individuals a little tricky with passive marketing strategies. They are a highly active consumer group though, so a targeted strategy will have a high return if you can reach them. Our boat owners list provides the opportunity to do just that. Complete with valuable demographic information, you'll not only be able to contact them directly with your offerings, but you can also personalize your messaging to them.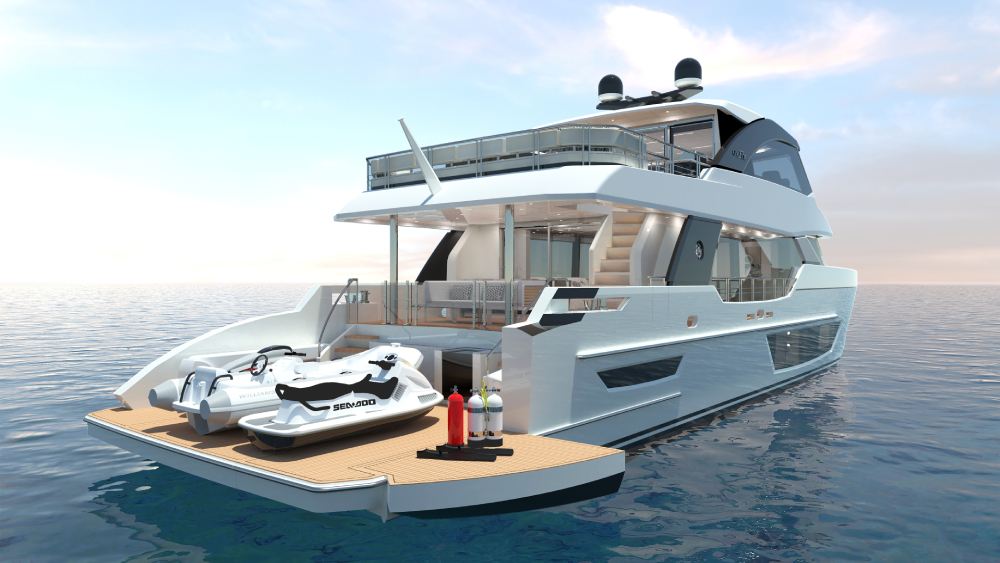 Boats Are Growing In Popularity Every Year
The recreational boat market in the US was valued at $16.26 billion in 2021. By 2027, it is expected to reach $26.18 billion with a CAGR of 8.26%. The growth is driven by new marine technology advancements, the growing popularity of outdoor sports, and the boom in the tourism industry. Boats are also becoming increasingly popular for small businesses to use to host clients, operate restaurants, and host tours.
Boat Owner Demographics
Over 100 million Americans go boating every year. That is nearly ⅓ of the total US population. Around 12% of all households in the US own a boat. The average age of a boat owner is 54. However, boat ownership is growing in popularity among millennials. 31% of all boat owners are now of the millennial generation. Boat owners tend to be either middle-class or high-income and high-net-worth individuals. 61% of boat owners have a household income that is less than $100,000 a year. The average cost of owning a boat in the US is between $5,000 and $8,000 per year. Another key driver in the growth of the recreational boating industry is online boat sales facilitating the ease of purchase.
Boat Owners Are The Ideal Market For Many Industries
Boat owners are an excellent target market for many industries. If you are in these industries, our boat owners list is ideal for you:
Boat Insurance
Most states in the US require a minimum of liability insurance to operate a boat. Typically this is paired with property damage (PD) and bodily injury insurance (BI). Boat owners often purchase comprehensive (comp) and collision (coll) coverages, also known as full coverage insurance. Add-on coverages include medical payments (med-pay) or personal injury protection (PIP), personal effects, and roadside assistance. These add-ons are especially attractive to boat owners who fish and enjoy the outdoors.
Travel And Tourism
Boat owners love to travel, especially in nature. Boat travelers travel along both freshwater systems and the coasts. Travel businesses near lakes, rivers, and the ocean can all benefit from our boat owners list. Boat owners also need accommodations, especially ones that facilitate easy access to the waterways. Hotels, motels, and short-term rentals are all attractive offerings to boat owners. Many boat owners like camping, fishing, and hunting. So wilderness and outdoor travel and touring companies can also benefit from our boat owners list.
Docks
Boat owners of large boats like yachts, houseboats, and pontoons rarely tow their vehicles. Instead, they are stored on docks. Some boat owners have access to private waterways and will need a dock system. Other boat owners will rent docks on a popular waterway to store their boats. These boat owners also often use lift services at the docks they rent. Our boat owners list is a must for any dock production or rental company.
Boat Storage
Boat owners who tow their vehicles and do not store them at a dock, often need a place to store their boats. Self-storage companies and outdoor storage lots are both used by boat owners for boat storage. Both boat owners who store their boats at a storage facility and on their property need storage accessories. Boat covers are extremely popular to keep their boats protected from the elements and dust and grime. Boat jacks and lifts are also important for storage to keep them off the ground and protected from corrosion. Kayaks and canoes also utilized garage hoists and other lifted storage.
Tow-Capable Vehicles
Tow-capable vehicles like heavy-duty trucks, SUVs, and 4x4s are often necessary for boat owners. Boat owners who do not own or rent a dock for their boats have to take them to and from the body of water. This requires a tow-capable vehicle that can handle the weight of the boat. Small boats like fishing boats, kayaks, and canoes can be pulled by larger sedans. In general, most boat owners prefer to purchase trucks that cannot only haul their boat and boat trailer, but they can also tow their equipment like life vests, fishing gear, and food.
Boat Trailers, Vehicle Hitches, And Other Vehicle Accessories
Beyond tow-capable vehicles, boat owners also require their vehicles to have a hitch. They also will need to have a trailer specific to the vehicle that is designed to tow a boat. Towing heavy vehicles like boats can also create a lot of wear and tear on the vehicle and a trailer. Boat owners often need more vehicle maintenance. This includes extra maintenance on the tires, brakes, and suspension. Repair, parts, and service companies can all benefit from access to our boat owners list.
Boating Safety Gear
Boat riders invest in safety gear to protect themselves and any guests from unpredictable circumstances like inclement weather. Common safety gear includes things like life jackets and wearable personal flotation devices (PFDs). Boat owners also invest in throwable floatation devices, visual signaling devices, and sound signaling devices. Other safety gear includes things like fire extinguishers, first aid kits, and flashlights.
Communication Devices
Boat owners also invest in communication devices. The most common are very high frequency (VHF) radios to call for help. Other popular communication devices include satellite phones that can be used from anywhere. As boaters are often out of signal range on the water or in the open ocean, they rely on alternative communication devices that can call for help from anywhere.
Navigation Tools
Another important product that boat owners need are navigation tools. There are many kinds of navigation methods including dead reckoning, pilotage, celestial, inertial, radio, radar, and satellite navigation. Many boat owners still rely on hand mapping with paper charts and maps, sextents, and compasses. Other boat owners like more modern devices like GPS, motion sensors, and satellite imagery to plot their course. Our boat owners list is ideal for manufacturers of any of these specialized navigation tools.
Outdoor Gear
Most boat owners are outdoor lovers. They tend to love to camp, fish, hunt, and hike. Outdoor outfitters can benefit from our boat owners list. Boat owners often buy things like fishing gear including rods and reels, line, and bait. They also have an interest in camping gear like backpacks, tents, and sleeping bags. Many boat owners also have a strong interest in hunting as boats let them access parts of nature that other methods cannot. These boat owners need hunting gear like waders, optics, and hunting weapons like bows, arrows, and rifles.
Boat Maintenance Tools
Boat owners also invest in tools to help maintain their boats. Many boat owners do their own maintenance and repairs. While others opt to go to professional shops. They need standard tools like pliers, screwdrivers, and wrenches. Boat owners also use specialized tools like rigging knives, tow ropes, and moisture meters. Boats that are powered by engines also require things like fuel, oil, and lubricants. They may also need multimeters, charging devices, and jumper cables. Boat owners also need tools to help in emergencies like waterproof flashlights and flares.
Boat Accessories
Most boats have specialized accessories to help withstand the rocking of the waves. This includes things like tables, chairs, and cup holders that can be bolted down. They also need boat-specific devices like helm pads, anchors, and dock lines. Boat owners also need things like batteries, waterproof chargers, and electrical system parts. Depending on the type of boat they may also need sails, flooring, and mooring gear.
Alcohol
Owners of boats like pontoon boats and yachts love to entertain. As part of their entertainment plans, they often serve alcoholic drinks like beer, wine, and champagne. Beyond direct alcohol sales, they also love drink accessories like koozies, coolers, and wine buckets to keep their beverages cold in the warm sun.
Watersport Gear, Games, And Toys
Boat owners love to have fun out on the water and engage in a lot of watersports. So boat accessories like wakeboards, tubes, and water skis are very popular. They also love to have water accessories like sea scooters, floatables, and outdoor games. Boat owners along the coasts also invest in things like diving and scuba gear to explore the oceans and reefs.
The Four Classes Of Boats
There are four classes of boats. These classifications are based solely on the length of the boat. Class A boats are the smallest and tend to be under 16 feet in length. Class 1 boats are the second smallest class and range between 16 feet and 26 feet in length. Class 2 boats are between 26 feet and 40 feet in length. Class 3 boats are between 40 feet and 65 feet in length. Boats over 65 in length, but smaller than 300 tons are considered small research vessels or SRV Class. Boats over 65 feet in length are either luxury yachts or commercial boats.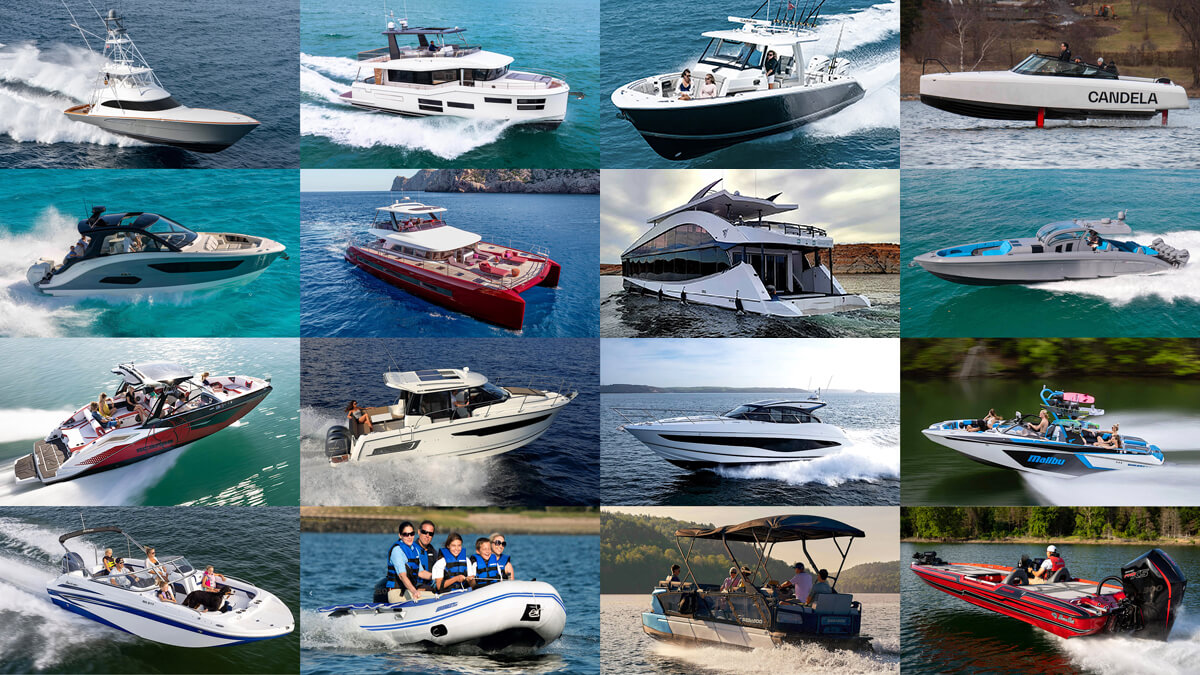 The Different Boat Categories
Boats can be broken into three different types. The first is human-powered boats. These are boats like rowboats, kayaks, and dinghies that are driven and steered by people. The second type is motor boats like fishing boats, ski boats, and cruisers. These boats have motors that propel them in the water. Some of the motors run on gasoline, while others run on electricity. Finally, the last type of boat are wind-powered boats. These include all sailboats. It is important to understand, some boats use two types of propulsion systems. Beyond these types of boats, there are four categories of boats.
Category A: Ocean Class Boats
Ocean-class boats are extremely durable. They are designed for use on the open ocean. They can handle strong winds, high waves, and mild storms. Ocean-class boats are really self-sufficient, often have living quarters, and can travel very long distances. Boat owners who have ocean-class boats have a high sense of adventure and often a lot of resources.
Category B: Offshore Class Boats
Offshore class boats are ocean capable but are not designed for long trips in the open ocean. They are usually for boating activities a few miles offshore, thus where they get their name. Similar to ocean-class boats, they can withstand strong winds, large waves, and some mild storms. People who own offshore boats often like fishing and ocean sports.
Category C: Inshore Class Boats
Inshore class boats are designed for operation on lakes and rivers. They can also be used in bays and near the coastlines. These boats can take medium-strong winds and medium-height waves. These are some of the most popular types of recreational boats because they are easy to operate and often very fun. Owners of these boats usually enjoy relaxing and activities like fishing.
Category D: Coastal Water, Inland, and Sheltered Waters Class Boats
Finally, category D boats are made specifically for navigating rivers and small lakes. They are designed to handle low winds and smaller waves. These boats are very popular among beginners and also include boats like kayaks and canoes. Owners of these boats typically like outdoor adventure and are just learning about boat ownership, navigation, and maintenance.
Types Of Boats
You will find boat owners of varying boat types on our boat owners contact list. These boat types include:
Bowrider Boats
Cabin Cruiser Boats
Canal Boats
Canoes
Center Console Boats
Cigarette Boats
Cuddy Cabin Boats
Deck Boats
Dinghies
Fishing Boats
Houseboats
Inflatable Boats
Jon Boats
Kayaks
Motorboats
Pontoon Boats
Rowboats
Sailboats
Ski Boats
Skiffs
Speedboats
Trawlers
Tugboats
Yachts
Access all of these boat owners and more with our boat owners list.
Tap Into The Growing Market Of Boat Owners
Sprint Data Solutions Worldwide Marketing was founded in Las Vegas by a Service-Disabled Veteran. We have created one of the largest databases with a full range of specialty lists. These lists can be used to support your direct marketing efforts like email marketing and mailers. Each list contains a full rundown of data about the individual. This includes demographic information like age and location, psychographics like their attitudes and aspirations, and lifestyle information and preferences. This information can be used to help you target your marketing campaigns to those who would be most interested in your products, goods, and services.
Not only do we provide you with comprehensive lists at Sprint Data Solutions Worldwide Marketing, we guarantee the quality of our lists. All of our lists are thoroughly vetted through complex quality protocols. We use the most reliable data certification systems including the National Change of Address (NCOA) and the Certified Address Accuracy System (CAAS). This ensures the accuracy of the information we provide to our customers. Every list is actively updated and run through several deep screening checks to ensure that you can the right clients every time. We offer accurate, comprehensive information that will help you personalize and target down to the micro level all of your campaigns to ensure the highest return on investment.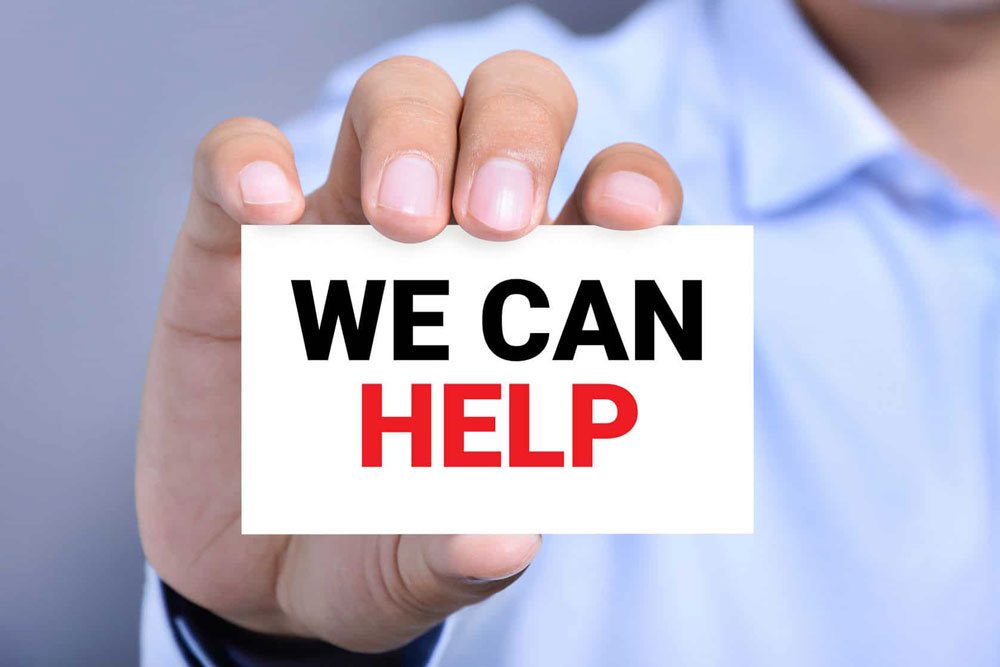 Access The Right Boat Owners For Your Marketing Efforts
We offer complete information about each of the individuals on our list. This offers the ability to filter, sort, and refine your list to ensure that you are reaching the right boat owners with your offerings. Our lists will also help you get detailed information about the market so you can adjust your marketing strategies to meet market demand. When you work with our team at Sprint Data Solutions Worldwide Marketing, we don't just sell you a list. We take you through the data so you can determine how to best optimize your efforts for the highest return. Whether you plan on cold calling, emailing, or sending direct mailers, our lists are perfect for reaching your ideal audience.
Contact us at Sprint Data Solutions Worldwide Marketing to get started. Our knowledgeable team will make sure that you have everything you need to reach your goals.