Trike Owners Are A New & Growing Market
America is, in the annals of history, a younger country, and it's because of that relative youth as a nation that it was able to develop in a way that kept up with the times. One of the greatest examples of this is the elaborate street and highway systems that crisscross the nation, which for decades have allowed the owners of motor vehicles to drive not just to work but across the entire country if they wanted to.
Because of the extensive road system the US enjoys, motor vehicle travel has been a part of the American lifestyle for generations. The motorcycle is one of the most iconic symbols of that freedom to travel. Now, after decades of use, the motorcycle now has a companion and competitor in the form of the trike motorcycle. However, for many businesses, this represents a new market with new customers to provide more products and services. Sprint Data Solutions Worldwide Marketing has already taken the steps required to help businesses reach this growing and dynamic market.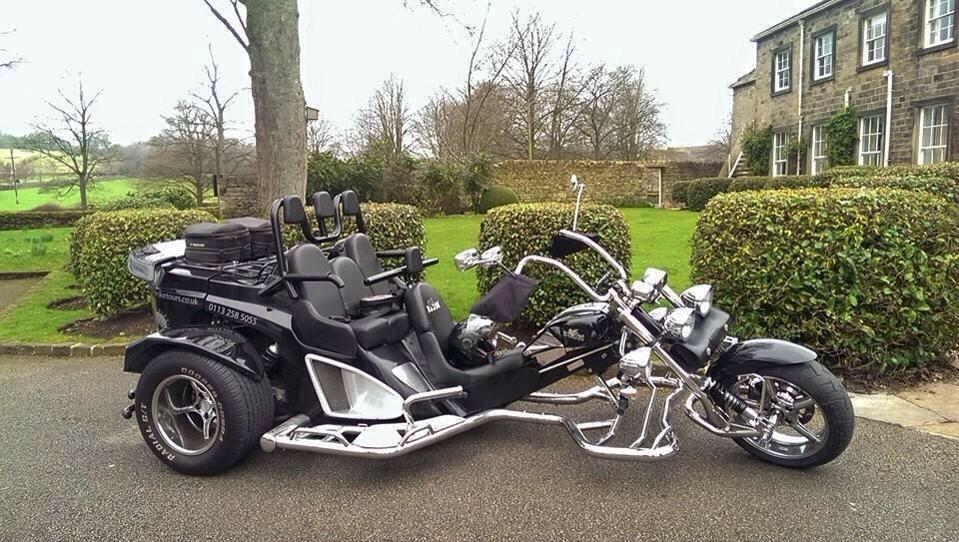 What Is A Trike Motorcycle?
As the name implies, a trike motorcycle operates on a form factor similar to the traditional motorcycles seen on the road. However, rather than having only two wheels for movement, trike motorcycles have three. Depending on the manufacturer and rider preference, the configuration may be two wheels up front with one in the rear, or the reverse of this, with one while up front and two in the end.
The form factor of the "motorized tricycle" is nothing new. Early examples of this vehicle exist as far back as the 19th century when many different vehicle configurations were being experimented with before largely settling on four and two-wheeled motor vehicles. However, in the early 21st century, some motorcycle enthusiasts began offering elaborate services to convert existing motorcycles into a "motorcycle trike" or "motor trike" configuration. These custom jobs grew in popularity to the point that in 2009, the granddaddy of motorcycle corporations, Harley-Davidson, announced an official mass production motor trike model to compete with the small operation custom jobs that had been proliferating around the country.
At this point, other motor vehicle companies jumped into the fray. While the motorcycle continues to be the dominant vehicle, trikes are a growing section of the motorcycle demographic for several reasons.
The Trike Difference
It's not just for cosmetic or fashion reasons that trikes have three wheels. The decision to include a third wheel was made for one primary reason; stability. Adding a third wheel to a trike means the rider is no longer required to manually keep the vehicle in balance. Like a car, trikes can maintain their ideal upright position with no additional work from the rider.
The reason trikes initially began as custom jobs from smaller businesses was because of motorcycle enthusiasts who found themselves needing to make a transition. As some riders got older or were victimized by accidents that affected their mobility, they found themselves unable to use traditional motorcycles, despite still having a fondness for the open-air experience of riding these vehicles. A trike configuration allowed older or disabled riders to still have access to a motorcycle-style riding experience without having to balance the vehicle. This also made the trike an easier vehicle to learn for people who were riding open-air vehicles with less than four wheels for the first time.
In other words, the popularity of the trike grew as it gave motorcycle access to people unable or unwilling to meet the specific physical demands traditional motorcycles had for riders. It was only as larger companies like Harley-Davidson realized that trikes were allowing other riders to remain in the motorcycle market ecosystem while at the same time attracting a new generation of riders who may have eschewed traditional motorcycle riding that it became clear this was a market that more businesses could benefit from catering to, rather than just leaving it to smaller operations which were quickly growing in popularity by providing products no one else was willing. New models, such as the Polaris Slingshot, can even forgo traditional motorcycle seating and provide two-seater vehicles with a steering wheel, though these are still classified as motorcycles.
Who Is The Market?
The people who use trikes can consist of the same demographic that already rides motorcycles, and indeed, in some ways, there is a lot of overlap. However, the market is also expanding for those willing to use trikes. Chief among trike users are:
Elderly Riders
This was the original market that trikes catered to, and it is still going strong. Motorcycles have been a part of the American lifestyle for generations now, so it's no surprise that some now senior citizens rode motorcycles in their younger years. However, aging can bring about mobility issues that make it difficult or impossible for older riders to continue to use their traditional machines. Trikes remove the requirement of balancing and counter steering while still providing the same open-air experience that motorcycles are loved for.
This means there's now an emerging market of seniors who continue to embrace the motorcycle riding lifestyle but must be mindful of their elderly condition. This opens up a wealth of new products and services for this market.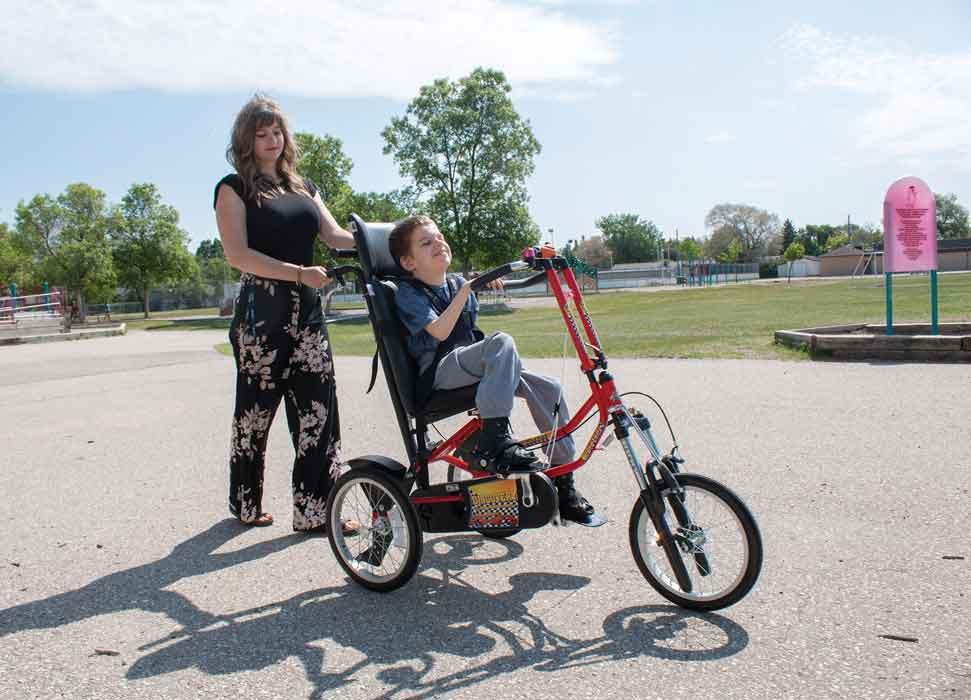 Disabled Riders
Some disabilities make driving even a car untenable, such as being blind, but for other disabilities, such as wheelchair users, those with amputation of a single limb, and others, vehicle operation is still possible with a few concessions. A motorcycle makes strict demands of even those riders without disabilities, but motor trikes make the motorcycle experience viable for amputees, those with paralysis, and other mobility conditions.
The biggest selling point of trikes is, similar to the elderly, the less demanding riding requirements. With no need to manually balance the bike, no counter steering maneuver for turns, and even the ability to customize these vehicles so clutches, gear shifting, braking, and accelerating can all occur on the handlebars, these vehicles suddenly give disabled riders the same level of mobility, independence, and freedom that others love in traditional motorcycles.
People Who Don't Like Motorcycles
A surprising emergence in the motor trike market is new riders who would not have been motorcycle riders if only traditional vehicles were available. Many people feel uncomfortable with the skill level and risk that comes from conventional motorcycles but are more than happy to use the safer, more stable motor trike. Some models are even available with seating and steering wheels, just like cars, making them more like small, three-wheeled convertibles requiring a motorcycle license instead of a car driving license.
This greatly opens up the demographic possibilities from the typical characteristics of people who choose to ride. It's always good that the customers for a particular product or service become more diverse because it means more products and services may now be a part of the marketing equation. This is where Sprint Data Solutions Worldwide Marketing can be of service.
Who Is Sprint Data Solutions Worldwide Marketing?
Sprint Data Solutions Worldwide Marketing is an American-owned and operated business. The company came from the dreams of a disabled veteran. After returning to civilian life, it was decided to switch gears from focusing on defense to economic growth. The growth would arise from helping America's businesses increase the most important resources, customers, and clients.
The company was formed in the hometown of Las Vegas, Nevada, helping local businesses to expand. An early commitment to quality and customer service resulted in steady success and growth for the company. Today, that same small business now proudly boasts a staff with a combined total experience of over 50 years in the marketing sector.
Sprint Data Solutions Worldwide Marketing entered the industry when digital marketing was still more an incoming concept than a widespread practice. Traditional marketing platforms like radio and television advertising dominated the industry. The company's early focus was direct mail, which would inadvertently impart crucial skills in database collection, management, and analytics skillsets. When digital marketing surprised everyone by becoming an important new platform, businesses needed marketing experts with the skills to exploit the open field. Sprint Data Solutions Worldwide Marketing incorporated digital marketing into its services, enjoying an early mover advantage that helped the business and the companies it served.
This success led to an eventual expansion of the service range. Initially, the company could only provide state service to Nevada. This opened up to the rest of the United States, with Alaska and Hawaii being covered. Then the company expanded services for total continental coverage, opening up to the markets in Canada and Mexico. Now clients can even cross the Atlantic and operate in the European Union, with access to markets such as France.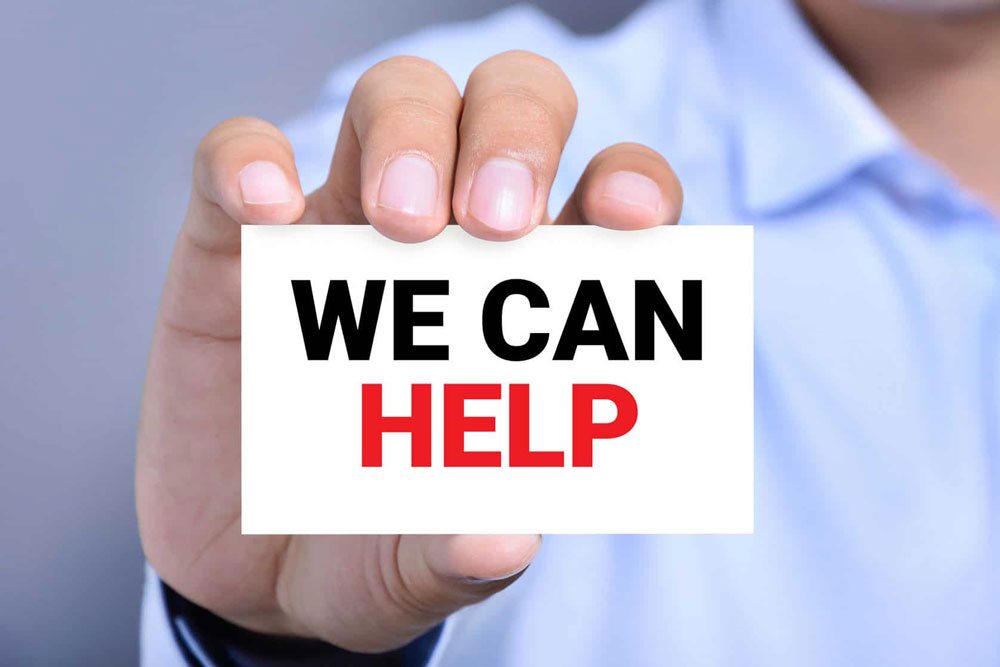 How We Can Help
Sprint Data Solutions Worldwide Marketing has spent years gathering a vast database of contact information and establishing alliances with other reputable databases around the country for even greater access. All of this is collected through ethical, legal means, such as opt-in programs for subscriptions, services, surveys, and donated business cards submitted with consent to use for additional purposes. Importantly, these databases are continually reevaluated and updated, ensuring they are comprehensive and current. People can move to new residences, switch jobs to new companies, or even pass away, so it's critical for useful, relevant contact information to ensure that the data is still up to date when turned over to clients.
However, having access to many names and contact details is only half the battle. Sprint Data Solutions Worldwide Marketing has extensive AI systems for data analytics, using machine learning algorithms to sort through the volumes of data and, with specific metrics and search parameters, then attach requested client relevance; instead of just getting a big pool of names, addresses, and other locational data, the data is filtered, organized, confirmed, and categorized so that only the ones that meet client relevance are provided.
An important component of these contact databases is geography. Contact details can be made available at the national level for nationwide campaigns. However, the scale of these campaigns can also be scoped down. Regional campaigns, such as only the Pacific Northwest, are possible. This can be localized even more to a specific state, like Oregon, and down to a particular neighborhood within a single town or city, such as targeting only the Pearl District residents in Portland.
The other important component of these contact databases is the demographic breakdowns based on various metrics. Contacts are not just places to send marketing, but people with specific characteristics. Metrics can be organized according to factors like ethnicity if a campaign is better suited to Asian Americans or religious affiliation if a product or service is of high interest to Catholics. Economic rankings can also be used if lower-income consumers are a better fit for a product. Even factors like age or having a specific ailment, such as asthma, can be used for more granularity and, thus, higher specificity, resulting in more interest, engagement, and response.
Contact Formats & More
These databases provide contact details in client-desired formats. Basic direct mail provides physical mailing addresses for general consumers and B2B ventures. This is also true for email addresses, with individual and corporate contacts available. For marketing plans that rely on direct conversations, telephone numbers are available Residential numbers are available, but the B2B level includes the relevant decision maker, not just a general receptionist number. Cellular phone numbers are also available for marketing needs involving text/SMS promotional strategies.
Special services are also available on client request. For example, some companies may be interested in hands-on marketing campaign management, but a lack of experience makes them reluctant to take the reins. Sprint Data Solutions Worldwide Marketing offers a turnkey direct mail solution. This special service guides clients through every phase of the direct mail process. From conception to print, then distribution, it all happens under one roof, eliminating the usual need to source and vet different vendors at different stages of the process.
So if you have a product or service that you want to sell to trike owners, we can help. Contact Sprint Data Solutions Worldwide Marketing for the leads that can make a difference.